Share something about yourself that few people know about you.
I grew up in LA and am a former talent agent—I worked at the William Morris agency for 11 years.
What is your most memorable real estate experience to date?
I was hired to sell a seven-room apartment in a beautiful pre-war building on Park Avenue. The seller was being induced to let it go by her ex-husband for financial reasons—and it was extremely emotional for her. She was older, and not in very good health. I approached the situation as if she was my mom. I treated her like family and brought flowers and presents—and hugs—and we embraced each other through the process. We were able to find a smaller apartment that she was able to afford and though it was quite a sad experience for her in the beginning, through mutual respect, trust, tenderness, and some tears, we got through it together.
What are your passions outside of real estate?
I am learning archery!
What advice do you have for an agent just starting out in this industry?
Say YES. I rarely ever turn any opportunity down. "No" isn't really in my lexicon.
What's your favorite part of New York City and why?
I have a very soft spot for Lincoln Square. Every time I pass Lincoln Center I feel lucky to live here. The residential blocks are peaceful and tree-lined, and almost all of the residential architecture is pre-war—which I love the most.
What's your favorite outdoor spot at the moment?
Cafe Luxembourg, hands down. It's my favorite indoors as well. Best lighting and crowd in town. And the best steak frites with Béarnaise, which is my son's happy meal.
Choose a photo from your phone's camera roll that speaks to who you are. Tell us about it.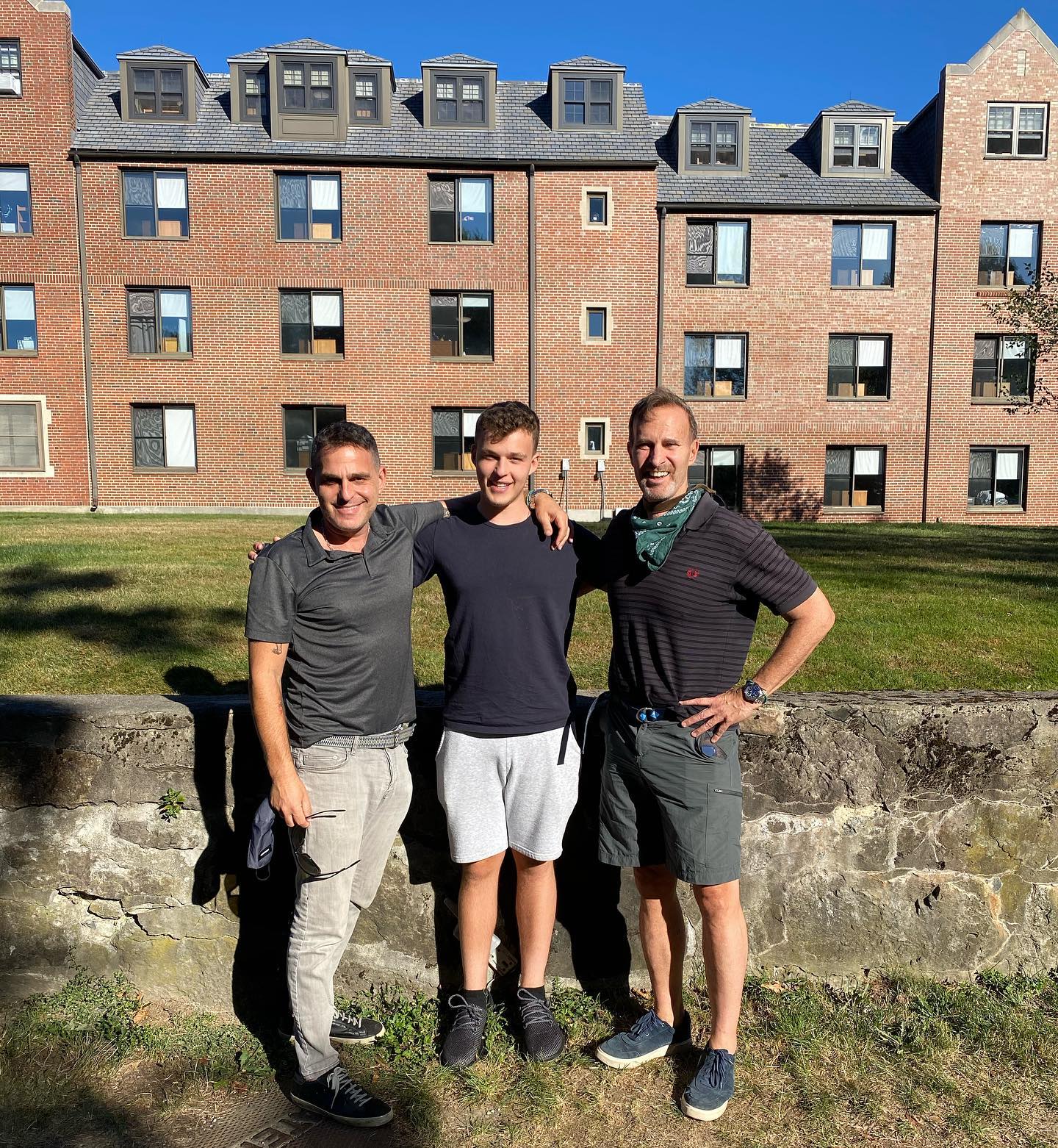 (Left to right) Mike, Jack, and Tom
Dropping our son Jack at Boston College four weeks ago to start his freshman year. Anyone who knows me knows how much I love my boys.
Connect with Mike:

mlubin@bhsusa.com
@mikelubinNYC on Instagram