Share something about yourself that few people know about you.
I came to New York to be a dancer and got a degree in Special Education. I spent many years working with children in a special education program, which I have channeled into my lifelong passion for working with underprivileged kids for the non-profit Change for Kids.
What is your most memorable real estate experience to date?
When I first started in the real estate business, I was so eager to learn that I took floorplans and walked the length of blocks and buildings and would memorize the layouts. To this day, I can still recall the exact layout of buildings.
What are your passions outside of real estate?
My children and my family are my greatest passion. I didn't get married until I was almost 42, and when I did, my husband and I both decided we wanted to do everything as a family. One of my favorite sayings is, "If you play together, you stay together." I'm a hockey mom, I love to surf and surf with my family, and of course do SoulCycle and give back to the community.
What advice do you have for an agent just starting out in this industry?
Find your mentors, find who you want to be in the shadow of, find someone you want to strive to be. Most of all, for myself, my best secret to success is that I define myself as an educator and not as a salesperson. If you always have your clients' best interest in mind and focus on the people and not so much on the deals, you will be successful.
What's your favorite part of New York City and why?
This is like asking me to pick my favorite child—New York and the different fabrics are what we're drawn to. I would have to say Steps, the dance studio that I built my life around when I first came to the city. And the West Village because of the history and it being flanked by two parks. Being southern, I needed to make my world small and the West Village and Upper West Side have that small-neighborhood feel.
What's your favorite outdoor spot at the moment?
At the moment, my favorite outdoor space by my apartment are the walking paths along the West Side Highway. And of course, Central Park—the biggest playground you could ever ask for.
Choose a photo from your phone's camera roll that speaks to who you are. Tell us about it.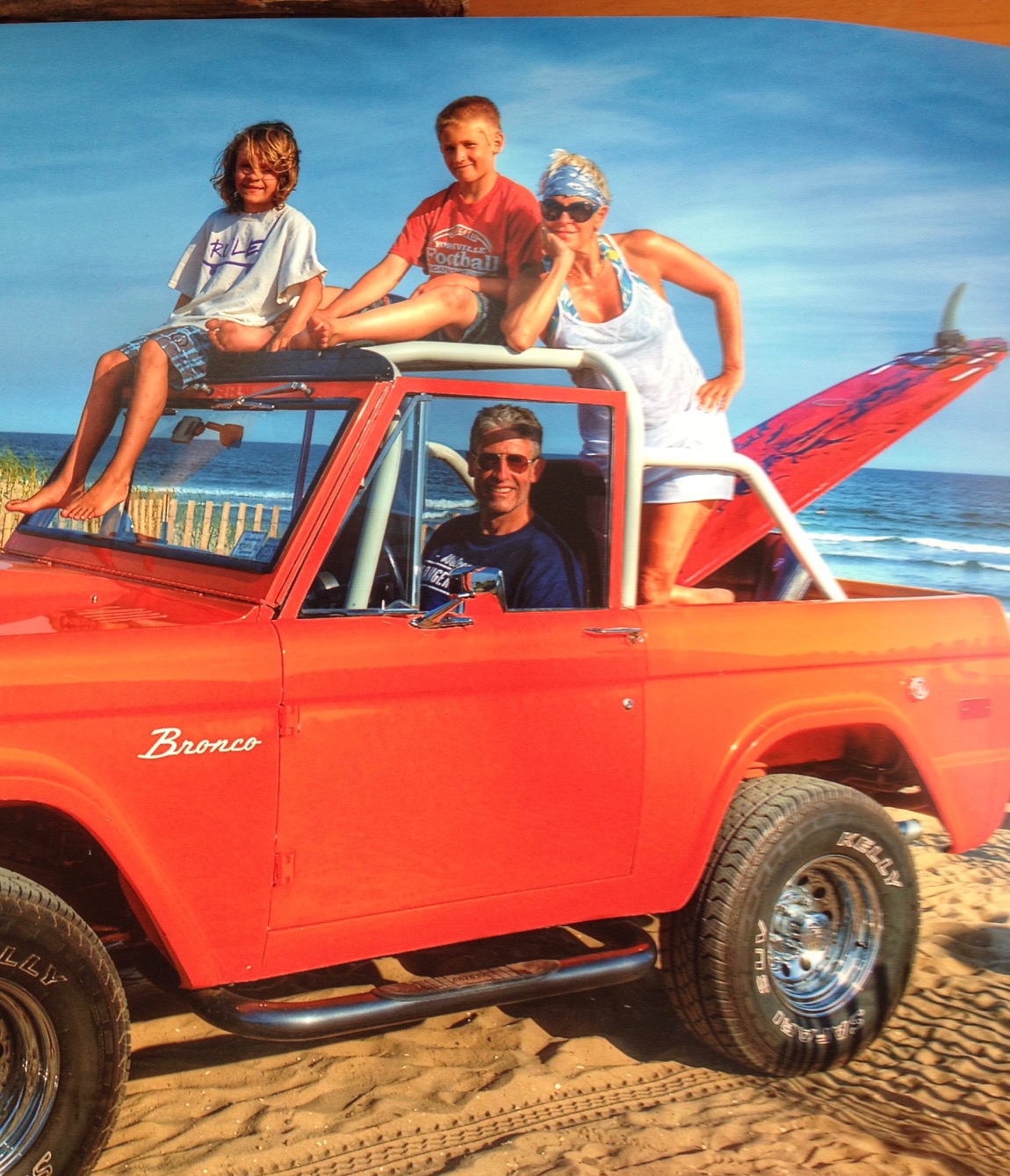 This picture was taken during a photoshoot for our family Christmas card. My kids hate taking pictures, but this was taken on our way to do what we love most: surfing.
Connect with Louise:

lphillips@bhsusa.com
@weze_sez on Instagram